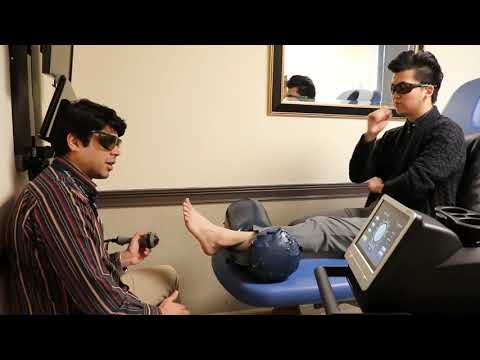 Shehzad demonstrates laser therapy on Anthony. Laser therapy does not require the use of drugs or surgery, there are fewer side effects or risks, and it is quick and convenient — pain relief is often immediate! Give us a call to schedule your treatment.
Learn More >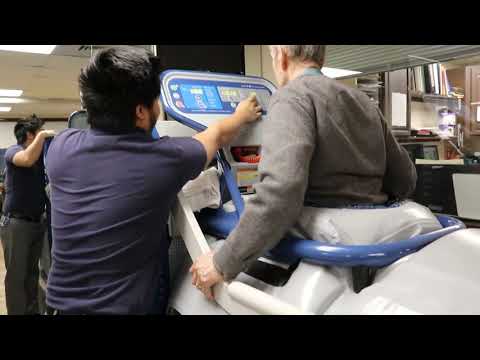 The Anti-Gravity Treadmill can bring your body weight down to as little as 20%. The reduced weight decreases the impact and gravitational forces on your body, encouraging movement and improving range of motion.
Learn More >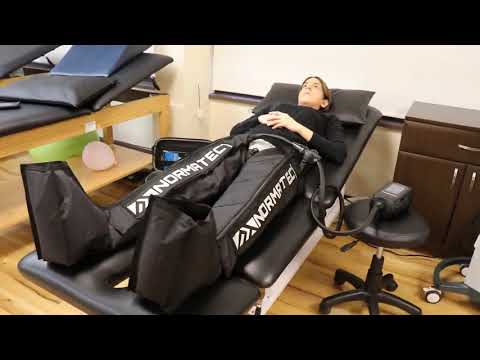 Here, Dr. Stephanie Idjadi, DPT demonstrates how our NEW technology works. The Normatec increases your circulation and relieves muscle soreness in just 15 to 30 minutes! Give us a call, take off your shoes, relax and begin your session in the Normatec!
Learn More >